Tuesday, October 13, 2015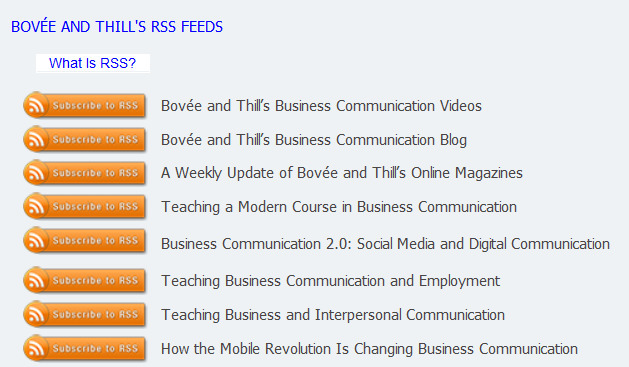 "Get a free subscription to any or all of these 12 RSS Newsfeeds, each focusing on a different business communication topic.
Bovee & Thill's Online Business Communication Magazines's insight:
Scroll toward the bottom of the page. Click on the icons of the newsfeeds to which you wish to subscribe. You can unsubscribe at any time with one click.
About Me
Pitch perfect presenter, loves the spotlight, and wants to spend more time on stage sharing my words of wisdom. Until TED call me I'll settle for blogging.
View my complete profile